From 1885 to the present day, Renold cycle chain has seen it all.
Way back in 1880 when the few cyclists on the roads were more than likely riding high on a Penny Farthing, young engineer Hans Renold achieved a significant technical breakthrough when he invented the bush roller chain.
This innovative chain technology solved many problems inherent in existing solutions and brought a new level of performance, efficiency and flexibility to the transmission of mechanical power.
Renold's fledgling business grew steadily, providing power transmission chains to the industrial applications of the day. What this new technology really needed however, was a mass market application.
Enter John Kemp Starley who in 1885 brought to market his safety bicycle. The 'Rover' bicycle included many ground breaking features including the use of chain to drive the rear wheel. This synergy of technology and application proved a perfect match and resulted in the rapid growth of both bicycle and roller chain industries. Pedal forward 130 years and the bicycle has been transformed – stronger, lighter and capable of incredible performance.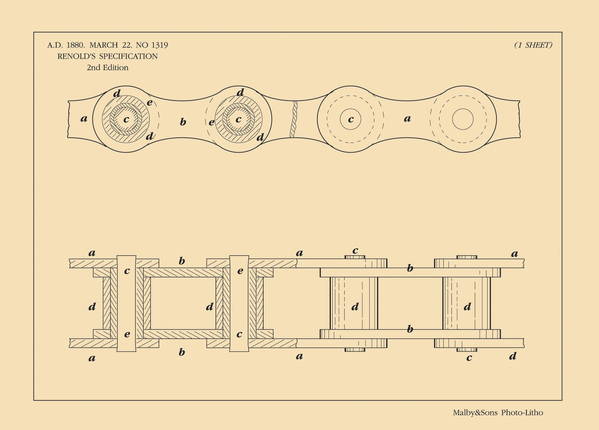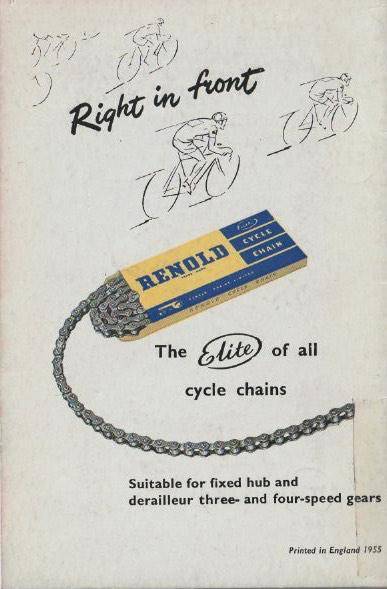 By the early 20th century, Hans Renold Ltd had already established themselves as market leaders in cycle chain. In the 1930s, Renold further extended its position at the top in the cycle chain market by increasing its chain development, manufacturing and production output.
By the 1950s, the Renold sales division and administrative services departments moved from Burnage to the new 'Renold House' in Wythenshawe, Manchester. By this time the company had built up a world-wide sales organisation based on its selling subsidiaries and its agencies, which covered over seventy countries, with Renold Cycle Chain being sold across the globe.
The 1970s saw a shift in strategic focus for Renold as the business had scaled down cycle chain manufacture due to the dramatic growth in demand for its industrial power transmission products.
In 2011, British Cycling were looking for a drive chain that could meet the incredible demands of elite level competition both in the Velodrome and on the BMX track. After some discussion between British Cycling's R&D Team and Renold Engineers it was felt that the requirements could be met using Renold's Synergy chain technology platform.
Following a great deal of collaborative work between British Cycling and Renold Chains, along with the University of Bristol, Renold engineers were able to optimise their preexisting chain design which culminated in the chain that was used to great effect by the Great Britain Track Cycling team in the Rio Olympic Games.