*Slippery Sam - A paddock shot from the John Player GP at Silverstone, August 1975*
Classic Motorcycle Chain History
Renold celebrates 120 years of motorcycle chain on the 140th anniversary of Hans Renold's world changing invention
From the creation of the first motorcycle by Daimler in 1890 until 1900, the typical horsepower was so low that a leather belt drive was sufficient. In 1900 however, Phelon & Moore in the UK and Hendee in the USA both decided that due to the ever-increasing engine horsepower, a positive & far stronger form of power transmission was required. P&M approached Hans Renold & the motorcycle chain industry was born.
Since then, Renold have continued to innovate chain design in many varied sectors but it was the boom of motorcycle ownership that made Renold a household name. Throughout the 20th Century, Renold was synonymous with motorcycle racing to the extent that if you weren't using Renold, it was unlikely you would last the race. The now legendary Senior Isle of Man TT in 1967 might well have not been won by Mike "The Bike" Hailwood, if Giacomo Agostini had been using Renold. Rollie Free & Johnny Allen might well have not made history at Bonneville when setting the motorcycle land speed record. Malcolm Uphill at the TT in 1969, Barry Sheene, Joey Dunlop, John Surtees, Steve McQueen. The list goes on...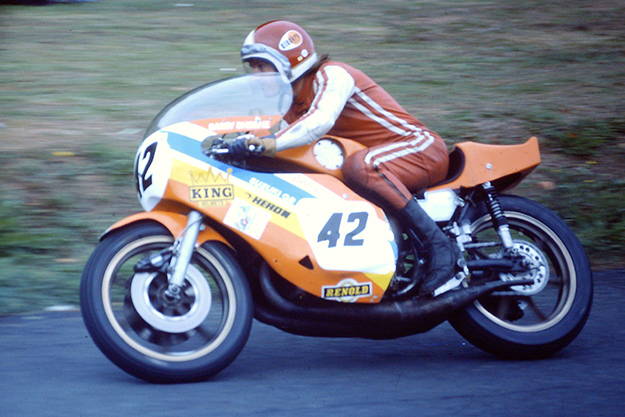 During the 1980s, it was clear to all that the British motorcycle industry was in serious trouble. It was then that the purely commercial decision was made to stop further development of motorcycle chain but continue to support existing motorcycles.
Over the last 35+ years however, the boom in classic vehicle ownership hasn't gone unnoticed and plans were developed to look at modern chain designs for classic motorcycles.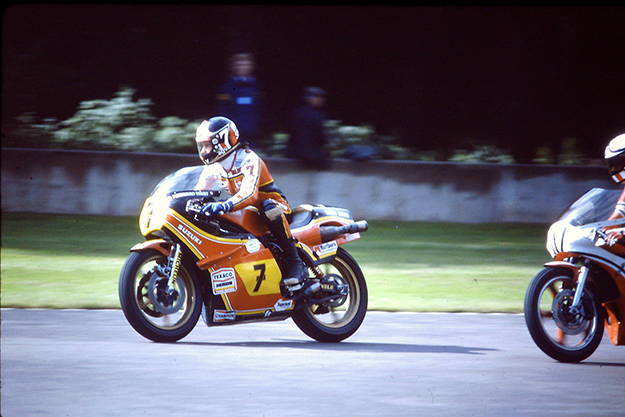 Metallurgy, heat treatment & manufacturing processes have come a long way in that time but in 2020, all of these processes and 140 years of experience have been harnessed to create the first new Renold chains designed especially for Classic Motorcycles since Renold GP Chain in 1975. Our new and improved design conforms to, and exceeds, the design requirements of ISO10190.
Currently, new rear drive chains have been designed for the most commonly fitted sizes only:
5/8" X 3/8" (530) & 5/8" X 1/4" (520)
In addition, a number of primary drive chains will also be available:
3/8" & 1/2" Simplex, Duplex & Triplex (110046, 114038 & 116038)