Chain Technical Information
For help on how to assemble and dis-assemble Renold cycle chain, and how to use the Renold Velo Wear Gauge
Renold Velo is an evolution of our proven industrial technology platform supremely adapted to the demands of single speed cycles. At our factory in Hannover, Germany, components are precision formed to close tolerances and then specially heat treated using Renold's proprietary processes. Next, components are uniquely surface treated prior to assembly resulting in high strength and very low friction. Following lubrication, each chain is proof loaded and tested prior to final inspection and packing at our UK Chain Centre in Manchester.
Watch our "How to" video where Great Britain cycling mechanic Ernie shows us how to check your cycle chain for wear tolerances, disassemble & reassemble the Brand new Renold Velo CT track cycle chain.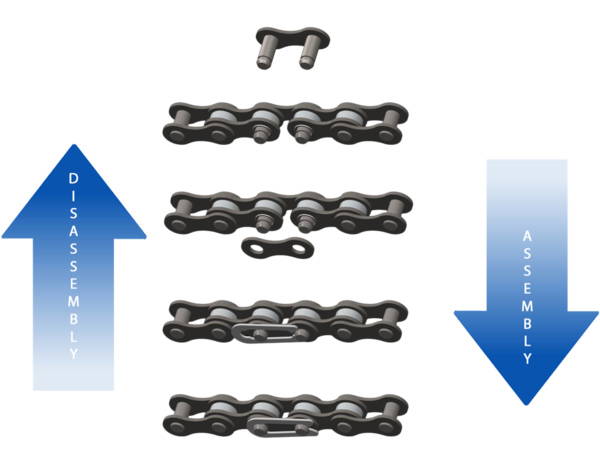 Dis-assembling Connecting Links
Remove the already installed connecting link by carefully following the instructions below:
Remove the spring clip from the grooved pins using a pair of needle nose pliers
Detach the loose fitting outer plate from the end of the pins
Remove the connecting link from the chain
Assembling Connecting Links
Insert the connecting link into the loose ends of chain

Slide the loose-fitting outer plate over the both pins until it has passed the grooves entirely to permit insertion of the spring clip

Now using a pair of needle noise pliers locate the spring clip so that it sits in both grooves on the connecting pins. Be careful that the close end of the spring clip is facing the direction of travel as can be seen in figure 3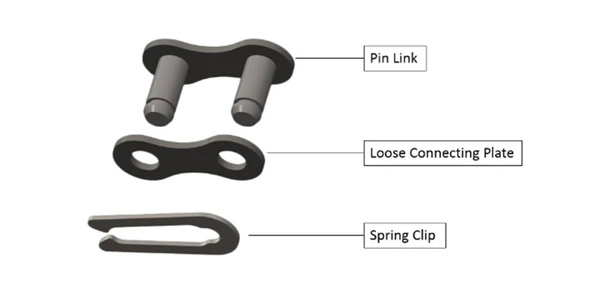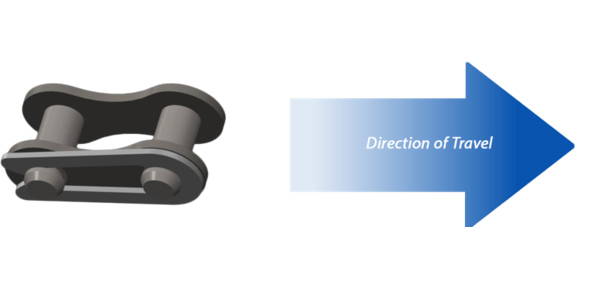 Renold Velo Wear Gauge
The Renold Velo wear gauge has been specifically designed to accurately measure chain elongation without the need to remove it. To avoid problems with running, the chain should be replaced before elongation reaches 1%. This assessment of chain elongation has now been made quick and easy with the Renold Velo wear gauge and this simple maintenance step can improve efficiency and performance by replacing your chain when it is required!
The Renold wear gauge can be read as follows. The numbers at the gauge show the chain elongation in percent. If the gradation with a number on it fits between two rollers, the chain elongation has reached this value in percent. The first gradation means 0.5% chain elongation.
At 0.7% wear, replacement of the chain should be considered in order to maintain optimum performance

At 1.5% wear, immediate replacement of the chain is indicated in order to prevent the risk of damage to machinery or potential injury